7th September 2018 by Cooksongold
Ethical and eco-friendly materials are a big part of the jewellery pieces made by Isla Wishart, who creates a range of designs inspired by current trends as well as one off commissions. Read on to learn more about her design style, as well as her tips for those new to jewellery making based on what she has learnt from her time in the industry.
Let us know a bit about yourself, detailing your background, study and training in the jewellery making industry.
I started making jewellery as a hobby after taking a summer course in silver clay, I made myself a necklace which got compliments from many friends and I started being asked to create pieces for friends and family. This quickly grew into a small craft business where I was selling at events and festivals and holding jewellery parties.
I pursued a career in Architecture and was able to balance my hobby around my university studies, but I continue to take on commission work and did markets during the holidays. I am now a fully charted RIBA Architect and over the past few years my jewellery making took a back seat to allow me to focus on getting my part 3. Last year after passing my final exams I chose to put more energy back into jewellery making, which I still find very therapeutic and enjoyable.
I have always found making jewellery to provide a creative outlet that Architecture didn't quite fulfil, on a considerably smaller scale I enjoy having total control of the designs from first sketch to final polish, and continue to make all the jewellery I create using traditional handcrafted methods without mechanical tools. I have continued to explore and teach myself different skills and techniques using online tutorials and books.
Tell us about your work – are there any particular materials or techniques that you favour?
Last year when I reopened my website I rebranded my business, this came with a clear focus that I wanted to make the whole enterprise eco-friendly and ethical. A key point for me was that "jewellery does not have to cost the Earth", and I focused on an eco-friendly ethos whereby I use ethical and eco-friendly materials such as Ecosilver and ethically sourced gemstones and conflict-free diamonds.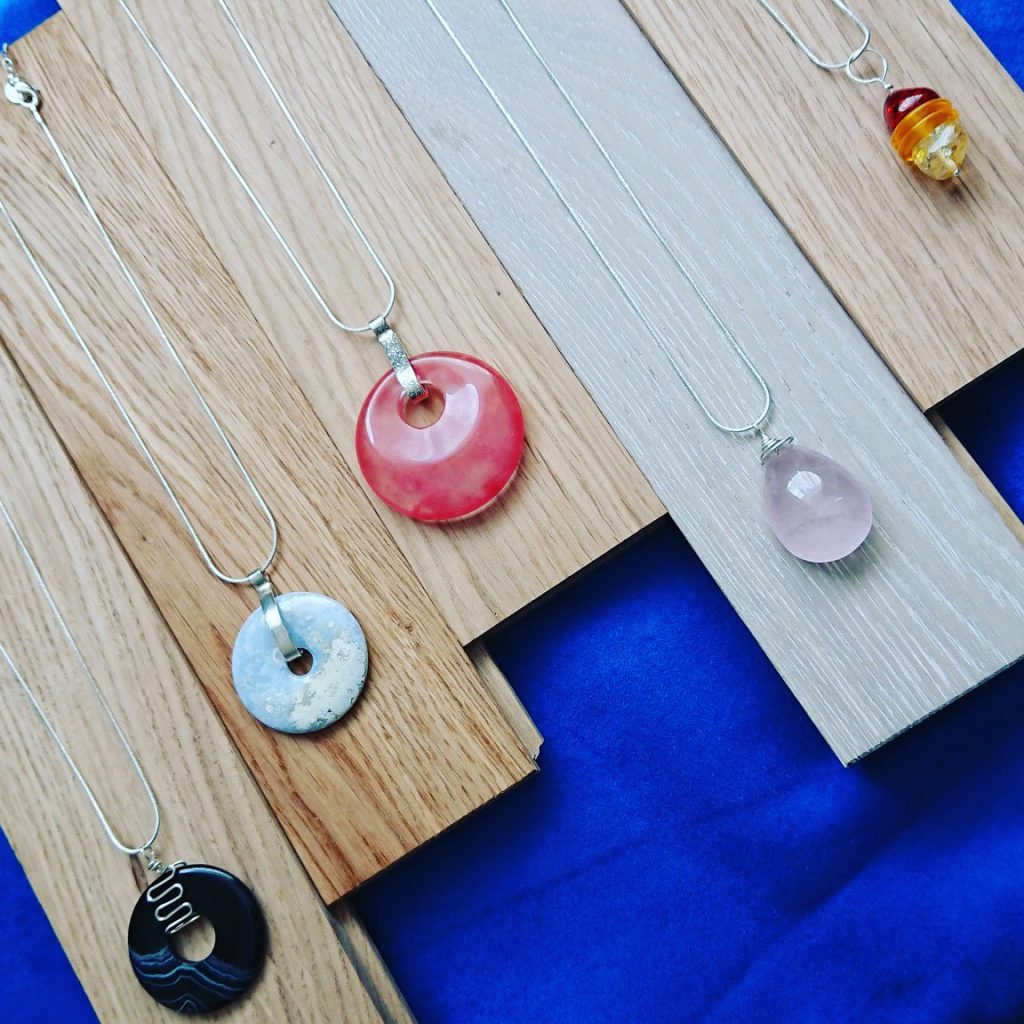 I recycle as much material as possible from the packaging and plastics my orders arrive in, to the lemel from my bench. Focusing on traditional hand cutting techniques, keeping tech on battery saving modes and working from home also reduced the energy consumption of the business. Packaging became a big focus for me lately, and I have worked hard to come up with a packaging design that is made from 100% UK post-consumer waste and is 100% recyclable. I would love my next step to be a 100% fair trade gold collection.
How would you best describe your design style?
I like to create simple delicate layer-able designs, which can be grouped to create your own unique look.
I also enjoy creating a collection of one-offs each season which focus on unique pieces, using one off and unusual stones. This is where I also explore new designs or techniques that I may not use to create a whole line of pieces.
As a jewellery maker, where do you like to get your inspiration from for your pieces?
My inspiration tends to come from what's trending. I will look at what big right now and simplify that concept down to create something a bit more classy that will stand the test of time, such as the recent geometric trend which I simplified to create a simple but delicately texture circle necklace line called Simplicity. Available in silver, gold and textured styles, these delicate little necklaces can then be layered with each other or other designs to create something uniquely you.
I also enjoy working with my customers to create one-off custom orders, it's always interesting to see what they come up with and work with them to develop the design.
Do you have a piece that you have made which you favour or are particularly proud of?
I'm always very proud when I do bridal commissions, the work that goes into a handmade tiara is hard on the hands but always worth it when you see the happy bride looking so beautiful wearing one of your pieces.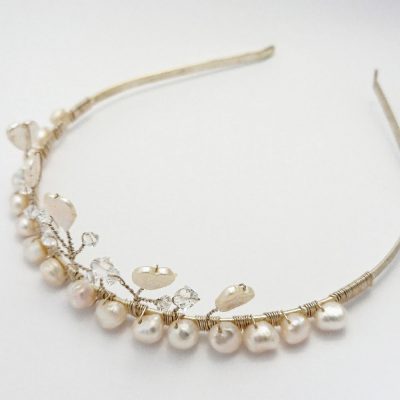 I am currently working on a private commission for a sapphire ring, it is one of the most complex and difficult pieces I have undertaken to date and I know I will be extremely proud when I have finished that.
However, I think my favourite from my collections is Dot in Pearl. Pearl is my birthstone and it's so delicate but handles beautifully, a truly timeless classic piece with a modern twist.
What is the one item in your jewellery making workshop that you could not live without?
My multi-sized looping pliers are brilliant, but I have a set of tiny pliers that I bought when I first started making jewellery and I still use them. They are great for even the fiddliest of jobs.
What upcoming trends do you see being popular soon?
Eco-friendly pieces are starting to make headlines, people are becoming more aware of the impact of the choices they make and the impact of that choice on the world.
Fitness trends and nature influences are showing no signs of slowing down.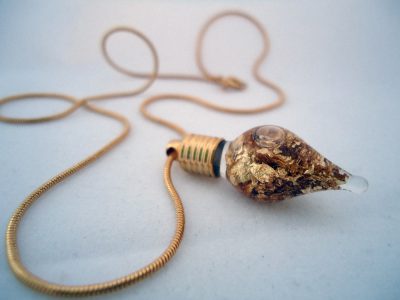 What is the most valuable lesson you have learnt from your time in the jewellery making industry?
Rome wasn't built in a day, neither was a good website or a good reputation or big sales. I have learnt to stop and take a breath and remember that I am doing this because I enjoy it, and to not try to rush though things that deserve just as much care and attention as the pieces themselves.
Do you have any particular advice that you would give to up and coming jewellery designers, or someone interested in getting into jewellery making?
Don't rush in, I realised the hard way that you don't need every tool right now, or an expensive website up and running before you have anything to put on it. Take things one step at a time and build up from there, start with your ideas and designs. Even if it's a hobby, put together a budget and really think about what you need to start with – you can always add to your kit slowly and start by listing on Etsy before shelling out on a website of your own.
…and finally, time for a bit of fun in our quick fire round! Tell us your favourite…
…sport – football
…city – Edinburgh
…colour – purple
…biscuit – shortbread
…animal – horse
For more details on Isla's work feel free to visit her website. You can also find her on Facebook or Instagram.Share this article:FacebookTwitterGoogle+PinterestLinkedInShare